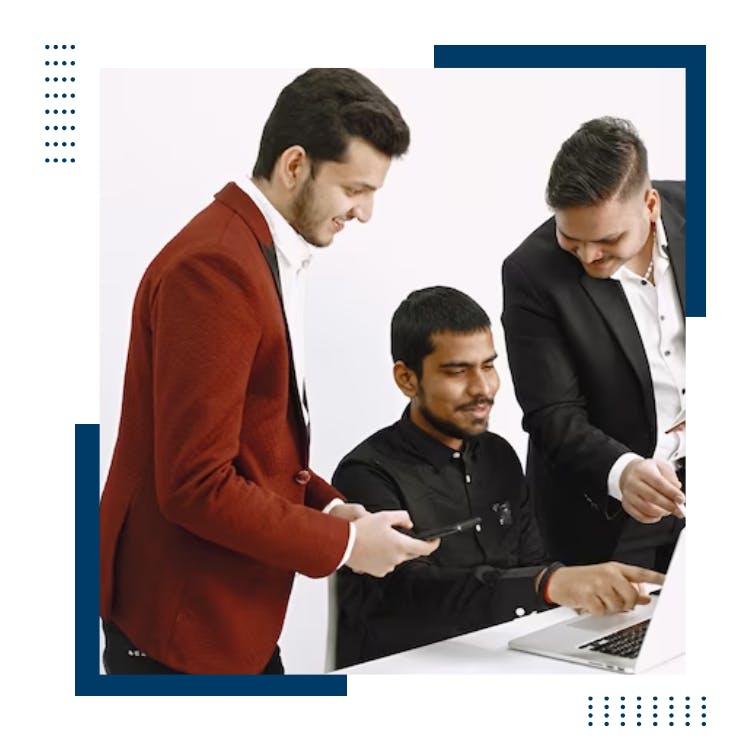 Learn More!
Get An Idea About Business Valuation Services
Business valuation is the process of determining the economic value of a business by taking into account the numerous quantitative and qualitative, tangible and intangible, elements involved with it. It is usually done by a reputed chartered accountant firm in India. In today's increasingly challenging corporate environment, Business Valuation Services in determining the fair value of a business is indispensable in cases, such as mergers, acquisitions, partnership dissolution, organizational restructure, divorce proceedings, etc.
What Is The Need For Business Valuation Service?
Whether you are a start-up or a fully established business, business valuation services is equally important for both. According to the top tax consultant in Gurgaon, learning the true worth of your business is crucial for strategic planning, minimizing risks and maximizing profits.
Some of the reasons that give rise to the need for business valuation are:
Buying and selling of business or a part of it.
Bankruptcy, mergers and acquisitions.
Estimating tax liability.
Setting legal disputes.
Making financial decisions.
Calculating the net worth of a business.
Raising funds for the company.
Financial reporting, etc.
Our Approach Towards Valuing Your Business
Business valuation is a critical process and involves a number of steps. We follow a comprehensive five-step approach towards valuing a business.
Determining The Need For Valuation

The first step towards business valuation Services is finding the reason for valuation. This is because the valuation methods that are adopted are greatly influenced by the factor stimulating need for valuation. How do you value a business to sell may be quite different from how you value a business in case of family disputes. Circumstances under which a business is valued plays a key role determining its worth and the methods adopted.

Recasting The Financial Statements

Financial statements provide key financial details for business valuation. It is ideal to have at least 3-5 years of historic financial statements- Income statement and Balance sheet in hand. While valuing a business it is essential to determine the true profitability of the business.

 Choosing The Appropriate Business Valuation Method

When it comes to valuing a business, there are three main methods to consider: the Asset Approach, Market Approach, and Income Approach. Choosing which strategy to use is determined by factors such as the complexity of the company's assets, its profits history, and how much it costs to raise capital for the business, whether through loans or investors. Each method examines the business from a different perspective, providing a complete picture of its true worth.

Application Of The Selection Business Valuation Method

It is important to carefully apply the selected business valuation method and prevent any calculation errors. We also double-check the assumption by applying a different valuation method, to be rule out any discrepancies.

Reaching The Conclusion

Our valuation experts reconcile the differences arising from the application of various valuation methods and reach a conclusion. We follow all the necessary guidelines and steps to ensure that the end value derived reflects a true and fair worth of your business.
Services We Offer –
Our business valuation services are not just limited to determining the value of your business but also helping you in optimizing your business value. We offer valuation services from the perspective of both Income Tax Act 1961, Companies Act 2013 and Foreign Exchange Management Act, depending on the nature of our clients.
Our Services Include –
Valuation of equity shares, swap ratios, fixed asset valuations (in the context of transactions and restructurings);
Portfolio valuation for private equity funds;
Purchase price allocations for the fair value of assets (tangible/intangible) and liabilities that have been acquired consequent to a transaction;
Valuations of intangible assets (brands, technology, contracts, human resources, etc.) to assist in fund-raising, financial reporting purposes or internal strategic decision making;
Valuations relating to specific products (ESOPs);
Valuation for regulatory purposes;
Valuations for dispute resolution/court/company law board matters;
Strategy related work, such as development/review of business plans, entry/exit strategies, etc.
DSRV India provides end-to-end business services that comply with the legal and regulatory requirements.
Enquiry Now